Tennessee State Registry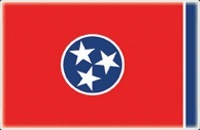 March 01, 1952 has
been dedicated to:
William & Cynthia Simmons
Looking For Friends & Family?
The Marriage of William L. Simmons & Cynthia M. Pickens
Date : March 01, 1952
Owner : William & Cynthia Simmons
Purchased By : Rose Hiney
Why This Day Is Important :
This day brought together two lovely people and blessed my sisters and myself with the most loving parents. They celebrated 60 years of marriage on March 1, 2012. They are loved and adored by so many which makes their daughters very proud. William and Cynthia have four daughters, Debbie, Rose, Connie, and Lois. They have nine grandchildren and six great grandchildren.

Love you both so very much!