Worldwide Registry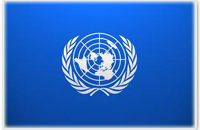 July 13, 2013 has
been dedicated to:
Bill & Sue Irwin
Looking For Friends & Family?
Bill & Sue Irwin's Wedding Day
Date : July 13, 2013
Owner : Bill & Sue Irwin
Purchased By : Sue Irwin
Why This Day Is Important :
Bill and I fell in love 37 years ago, instantaneously the very first moment our eyes met. We were inseparable for the rest of our fall college semester, then, as fate would have it, I was pulled in one direction and he in another. Our love was rekindled in the early 2000's, nothing short of a miracle, and finally brought us full circle to our incredible wedding day on July 13, 2013. How blessed we are to have this second chance together to share our beautiful love after all this time. Bill truly is the love of my life. Praise God!