Worldwide Registry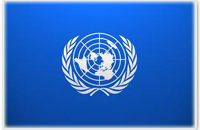 April 24, 2012 has
been dedicated to:
Robert & Arzoo Goodnight
Looking For Friends & Family?
Arzoo Ahmed & Robert N. Goodnight III Wedding Day
Date : April 24, 2012
Owner : Robert & Arzoo Goodnight
Purchased By : Arzoo Goodnight
Why This Day Is Important :
April 24, 2012 is not only our wedding day but also it is my husband's birthday :)

Two years ago today, I Married to the most Amazing Man. He is absolutely perfect, but the most incredible thing about him is that being with him has made me a better person.

I do not think I could have found a better match, Thank you my love for being a wonderful friend and an amazing husband. Happy 2nd Anniversary together. Looking forward to a lifetime of happiness!