Worldwide Registry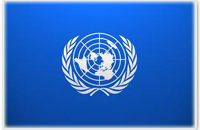 March 19, 2016 has
been dedicated to:
Vy Chu
Looking For Friends & Family?
Dr. Vy Chu
Date : March 19, 2016
Owner : Vy Chu
Purchased By :
Why This Day Is Important :
This page is dedicated to the one and only Dr. Vy Chu.

Dr. Chu has dedicated and will continue to dedicate his life and career to the GLBT community. Primary Care is one of the most challenging careers, yet he accomplishes his work and make it seem easy. He strives to make everyone around him comfortable, and they are the most important individual. His humility, generosity, grace, and dedication makes you feel that nothing else in the world matters right now except for oneself.

Thank you for being a great doctor, friend, and family to all that you touch.

Happy birthday, and here's to many more ahead.