Worldwide Registry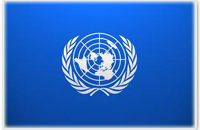 February 23, 2015 has
been dedicated to:
Ryerson University
Looking For Friends & Family?
Ryerson University Student Learning Centre
Date : February 23, 2015
Owner : Ryerson University
Purchased By : Susan Machado
Why This Day Is Important :
The Student Learning Centre is Ryerson University's newest addition on campus. This 21st Century worldclass library is dedicated to providing students with new study spaces, collaborate, share ideas and learn outside the classroom.




Now Playing -