Virginia State Registry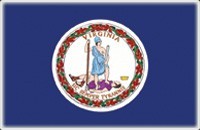 August 01, 2011 has
been dedicated to:
Stephen Harklerode
Looking For Friends & Family?
Hillary & Stephen Harklerode's Wedding Day
Date : August 01, 2011
Owner : Stephen Harklerode
Purchased By : Hillary Harklerode
Why This Day Is Important :
August 1, 2011 was the wedding day of Hillary Shreve and Stephen Harklerode. They were married at the Wedding Pavilion in Walt Disney, World Florida. It was a beautiful wedding and the couple have been living their Happily Ever After ever since.