United States Day Registry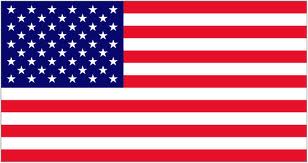 November 19, 2016 has
been dedicated to:
Kathleen Marie Smith
Looking For Friends & Family?
Kathleen Marie Smith
Date : November 19, 2016
Owner : Kathleen Marie Smith
Purchased By : Brittany Pletcher
Why This Day Is Important :
It is important that Kathy receives this because she does everything for everyone else and never takes a break or puts herself first. This woman does so much for everyone; whatever it takes, and at all costs, until they are happy- then, is her job done. Kathy Smith is one of, if not THE hardest working woman I have ever had the pleasure of meeting. Not only do I get to call her my friend, but as of August 6th of this year, I'm so proud that I get to call her my Mom. On top of everything she has ever done for me and everything she has given, she has raised the man of my dreams, that is now my husband and saying thanks just really isn't enough.
So this days for you mom- for you to focus only on yourself. For you to give up any and all the stresses, schedules, plans, appointments, conflicts, favors, etc. and just do what YOU want. Whatever it is, today is your day to do what YOU want. I love you very much as you deserve this!