Oregon State Registry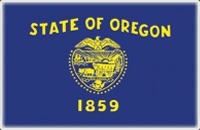 August 04, 2012 has
been dedicated to:
Peter & Megan Deam
Looking For Friends & Family?
Peter & Megan Deam's Wedding Day
Date : August 04, 2012
Owner : Peter & Megan Deam
Purchased By : Peter Deam
Why This Day Is Important :
The day Megan & Peter Deam joined hands in matrimony!

A wonderful day set alongside the shores of Suttle Lake, Oregon and witnessed by family and friends. A truly remarkable occasion that shall never be forgotten.

I love you today, tomorrow and forever, Megan Deam.