New Jersey State Registry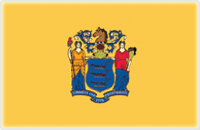 December 22, 2008 has
been dedicated to:
Michael & Breanna
Looking For Friends & Family?
The Beginning of Bre & Mike
Date : December 22, 2008
Owner : Michael & Breanna
Purchased By : Breanna Soranno
Why This Day Is Important :
This is the day that me and the love of my life started dating. Its been almost 6 years and I'm using this as a gift for our anniversary so that we know that this will always be OUR day.