New Jersey State Registry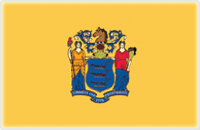 April 20, 2014 has
been dedicated to:
Chuck And Amanda Poole
Looking For Friends & Family?
Chuck and Amanda's One Year Wedding Anniversary
Date : April 20, 2014
Owner : Chuck And Amanda Poole
Purchased By : Chuck Poole
Why This Day Is Important :
One year ago today I married my best friend surrounded by friends and family from near and far. This has been the best year ever and I am looking forward to many many more!