Georgia State Registry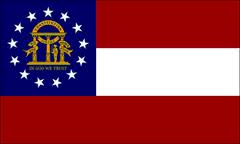 November 21, 1988 has
been dedicated to:
Bill & Lynn Hale
Looking For Friends & Family?
The Marriage of Bill and Lynn Hale
Date : November 21, 1988
Owner : Bill & Lynn Hale
Purchased By : Erin Hale
Why This Day Is Important :
My husbands parents show an amazing example of what a marriage could and should be. They exemplify the importance of communication, personal time, kindness, understanding, and family. My husband and I look to them for the basis of our own marriage. They deserve this wonderful day all to themselves. This is the day that their lives began.It was the first day of a beautiful family that they would grow. And now 20+ years later they continue to show an amazingly strong marriage and bond like no other!