Georgia State Registry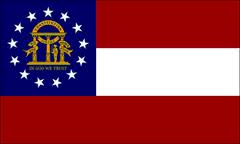 May 14, 2013 has
been dedicated to:
Craig Murray
Looking For Friends & Family?
Craig Murray Dixie Peewee Champion Coach 2013
Date : May 14, 2013
Owner : Craig Murray
Purchased By : Destiny Cook
Why This Day Is Important :
Dixie Peewee Giants won the 2013 Championship Game lead by a really great coach! He was overly generous with the players and parents and taught each child skills they will carry along with them. So many terrific memories!
Now Playing -