Colorado State Registry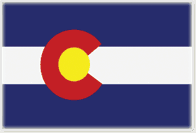 June 21, 1987 has
been dedicated to:
Kevin Blue
Looking For Friends & Family?
Kevin's 1st Father's Day
Date : June 21, 1987
Owner : Kevin Blue
Purchased By : Danyelle Feldhahn
Why This Day Is Important :
June 21, 1987 marks the very first father's day that my dad was able to call his day. Now 27 fathers day later not only does he have 2 children but now also 3 granddaughters to celebrate the special day that is reserved for fathers. I am lucky to be able to call him my dad. Regardless of how old I may be I will always be daddy's little girl and will always need him there to fill in the roll. All relationships have there ups and downs and with us being so much alike we have butt-heads numerous of times. But, there as never been a point where I have ever stopped loving him and if anything after each set back I can say that I love him even more, I'm able to respect him even more, and gain more appreciation for his point of view. I know as his daughter all he has wanted was to see me succeed, be the best person that I can be, never give up, and remain respectful and humble. I would like to think after 27 years I am able to say that because of him am able to be those things, even growing more to be those and now with daughters of my own pass those distinct characteristics onto them. He was the first man in my life and will always have a big chunk of my heart.