Colorado State Registry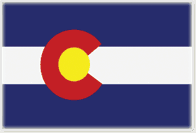 May 19, 2012 has
been dedicated to:
Greta Strahs
Looking For Friends & Family?
Greta Strahs 85th Birthday
Date : May 19, 2012
Owner : Greta Strahs
Purchased By : Kathy Fine
Why This Day Is Important :
Dear Mom,
Wishing you a very Happy 85th Birthday, We want you to know how very special you are to us.Your kindness,talent,and love is admired by all of us. Have a wonderful day,filled with love ..
Now Playing -