A day worth remembering is a day worth making your own.
MyDayRegistry is an exclusive online registry where you can dedicate and register a specific date by month, day, and year in honor of a special event or person in your life.
Every registered day is recorded in the International Day Registry to ensure there is only ONE (1) registered owner per day. Every registered owner receives: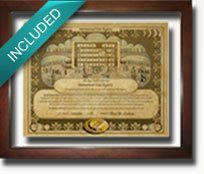 Certificate of Ownership
Every certificate is printed on a beautiful piece of high quality parchment paper and personalized for your special occasion and name of the owner in modern calligraphy.
The certificate is then set in a contemporary floating frame of your choice—a perfect conversation piece for the home or office!
View Certificate >>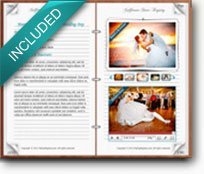 Online Profile of Authenticity
Every dedicated day also comes with an online profile for you or the registered owner to personalize with pictures, video, music and more!
It's perfect for sharing your special day with family and friends, while preserving those precious memories for generations to come.
View Profile >>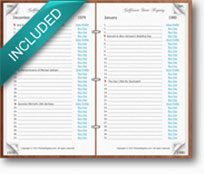 Recorded in the Registry of Dedication
Every owner's exclusive title and ownership rights are recorded in the International Day Registry database to ensure that there is only one (1) owner per day!
With a limited number of days available per year be sure to dedicate your day today and experience the fun of owning your very own day.
View Registry >>